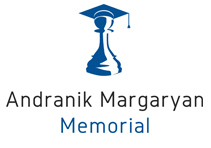 Swiss


Tournament
ChessAcademy.am
The 9th Andranik Margaryan Memorial Kicked off
2019-01-08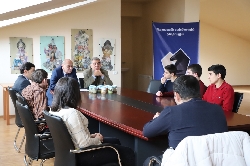 Today the 9th Andranik Margaryan Memorial kicks off at the Chess Academy of Armenia. Seven tournaments - six youth swiss and one round robin will be held within the framework of memorial.
Ten chess players are going to participate in the round robin tournament, among them 3 Grandmasters and 2 International Masters, 3 Fide Masters. The tournament is a FIDE category 8 event with the average Elo of 2444.6. Among the participants of the tournament is Zurab Sturua, five-time champion of Georgia and trainer of Georgian women's national team.
Today at 15:00 local time the first round of the tournament will be played.
Useful links

chess-results.com

Weather in Yerevan
Organizers